We are not sure, this journal is indexed or not in UGC CARE list, please visit for updated UGC Care list : UGC Care list
Journal title : Journal of pharmaceutical policy and practice
Abbreviation : J Pharm Policy Pract
Print ISSN : 2052-3211
Volume : 12
Issue : 1
Subject : Pharmacy
Sub Subject : Pharmaceutical
Journal country : United Kingdom (GB)
Journal Publisher : BioMed Central
Start year : 2008
Subscribe : Journal Subscribe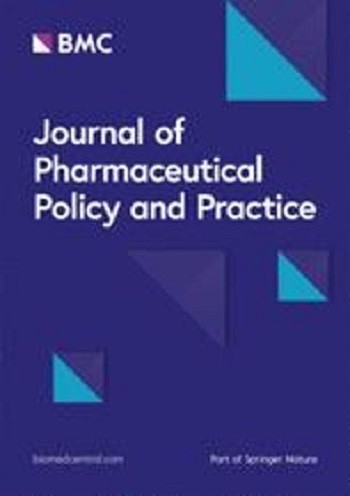 Journal of pharmaceutical policy and practice
Journal of Pharmaceutical Policy and Practice (formerly known as Southern Med Review) provides a platform for researchers to disseminate empirical research findings, with the aim that people everywhere have access to the medicines they need and use them rationally.
The Journal encompasses all aspects of pharmacy including clinical, social, administrative or economic, and provides a platform to researchers, academics and practitioners from around the world to share new evidence, concerns and perspectives.
All articles published by Journal of Pharmaceutical Policy and Practice are made freely and permanently accessible online immediately upon publication, without subscription charges or registration barriers. Further information about open access can be found here.
As authors of articles published in Journal of Pharmaceutical Policy and Practice you are the copyright holders of your article and have granted to any third party, in advance and in perpetuity, the right to use, reproduce or disseminate your article, according to the BioMed Central license agreement.
For those of you who are US government employees or are prevented from being copyright holders for similar reasons, BioMed Central can accommodate non-standard copyright lines.
Indexing services
All articles published in Journal of Pharmaceutical Policy and Practice are included in:
DOAJ
National Library of New Zealand
PubMed Central
PubMed
Scopus
​WHO's Essential Medicines Documentation Database